Arkansas Plant Health Clinic's Updated Plant Disease Image Database Now Available | News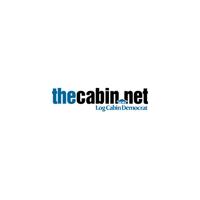 For growers, gardeners and homeowners in Arkansas, the ability to identify plant health issues is critical to their growing success. The Arkansas Plant Health Clinic, located in Fayetteville and supported by the Cooperative Extension Service, serves these growers by providing resources to help solve plant disease problems.
The Clinic's Plant Disease Image Database, an online image library that lists hundreds of plant diseases, was recently updated by the Division's Information Technology Department. from the University of Arkansas Agriculture System. The database is now available on mobile devices.
"The database is more modern and easier to use," said Karen Watts DiCicco, digital and IT innovation manager for the Agriculture Division. "You can zoom in the images, and it looks completely different, with a whole new design."
The Plant Health Clinic receives plant samples from all counties in Arkansas. Sherrie Smith, plant diagnostician for the clinic, said the clinic also has an Animal and Plant Health Inspection Service permit that allows staff to receive samples from anywhere in the continental United States.
"We look at a wide range of crops, from 'what's wrong with my lawn' to 'what's wrong with my grandmother's rose bush' to 'what's wrong with the soybean field' from a grower who has 5,000 acres of farmland," Smith said. . "Nearly 50% of all our samples these days are ornamental trees and shrubs, because the ornamental industry is huge."
Smith said the clinic receives thousands of plant samples each year, the largest categories of which are ornamental trees and shrubs, fruit and nut trees, vegetables and turf.
DiCicco said the Agriculture Division's application development team has been working on updating the plant disease image database for the past few months. It now has 20 categories of plants for a user to choose from, and lists 218 unique plants by name, with 824 individual photos in the database. Indeed, some plants may have multiple diseases listed, such as the apple, which has 16 disease pictures, Smith said.
Smith said the database is a useful tool for growers and she hopes it will inspire more people to contact the Plant Health Clinic or their county extension agent.
"Let's say a master gardener enters the database and identifies a problem that looks like what's wrong with his iris or peony based on the image," Smith said. "In the database, if you look, it will say something like 'iris bulb mites' and give the mite a scientific name. So if they think what they see in the photo looks like the plant, they can research and get a massive amount of information about this pest and what to do about it. They can also contact us directly here at the clinic with any questions about this. »
New entries are added to the database when the Plant Health Clinic finds a previously unlisted disease, and existing entries are updated if the clinic is able to get a better picture of the disease.
Smith, who travels the state with the clinic's portable lab, said she always encourages people to visit the Plant Disease Image Database and check out the clinic's newsletters, which contain details of various plant diseases and how to treat them. The newsletter database and archives can be accessed at uaex.uada.edu/yard-garden/plant-health-clinic/.
To learn more about extension programs in Arkansas, contact your local Cooperative Extension Service agent or visit www.uaex.uada.edu. Follow us on Twitter and Instagram at @AR_Extension. To learn more about Agriculture Division research, visit the Arkansas Agricultural Experiment Station website: https://aaes.uark.edu. Follow on Twitter at @ArkAgResearch. To learn more about the Division of Agriculture, visit https://uada.edu/. Follow us on Twitter at @AgInArk.